The new owner of my D-Lux 4, Ben, recommended a London photography workshops company called Point 101 but when we googled them they had morphed into Frui, which despite sounding awfully like a yoghurt promised more excitement than a fruity dessert. I was immediately enraptured by their website, as well as one day workshops like Ben had taken in Hampstead or street photography there are mystery photography days out where you're taken to a secret location within two hours of London (blindfold optional) and set photographic challenges with the other attendees. There are longer creative holidays in various countries including Italy, Croatia, India, Germany, Morocco and Ireland, one which I've promptly signed up for already and another most likely the month after and they'll even come into your office and run your own workshop - for free! But before I booked a holiday I thought I'd check out a Photography Social or two which the gist of is you congregate with fellow eager snappers in a selected hostelry (Frui events generally involve photography instruction well lubricated with the alcohol (or non- if you prefer) of your choice) where you're placed in teams of five and given a mission and an hour to produce a series of photographs to meet the evening's selected criteria.
My inaugural social had a royal theme and it didn't have an auspicious start. I sat at my round table waiting for my fellow team mates. The first two women sat down awkwardly, introduced themselves briefly and then claiming illness left. And then there was one! Luckily a few more joined and we split into two groups and set forth to interpret such phrases as 'royal wave', 'royal mail', 'royal variety', 'royal blue' and 'royal jelly'.
On returning we pick the best image illustrating each phrase (ensuring all photographers in the team are represented) and then have them scored. The winners receive a nice little prize and the bragging rights especially if you get one of the coveted ten out of tens of the night.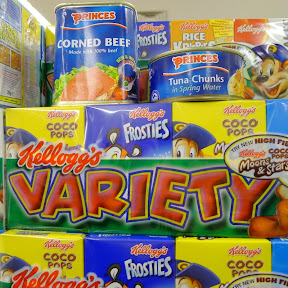 We presented our portfolio on two iPads and though we did reasonably well I think we were marked down on content over style. We concentrated too much on literal interpretation and less on perfect composition which is a big no-no. I think Stephen and my stab at 'royal variety' had a bit of a quirky edge and had the added benefit of us not being accused of shoplifting, despite the supermarket security thinking we were acting suspiciously, but really we could probably do better.
For the subsequent Photography Social we congregated in Brick Lane, Whitechapel and our assignment turned out to be to tell a little Jack the Ripper-esque tale in eight photos using our team as models.
Over a drink we storyboard a few ideas, we aim to show a trio of disorientated tourists being picked off by the hooded assailant one by one who finally tucks into the unfortunate victims. Not a gruesome tale at all!
I have bought some sensible (for me) footwear for our expedition but the consensus is that my less practical killer heels (killer - get it?) will add a little local colour to the first death scene.
We're all rather taken by the vibrant street art of the area so decide to try and incorporate some in our images. Though we weren't able to accommodate Oscar the Grouch in our story.
We had planned that the final images should be shot in a kebab shop preferably involving the light catching a glinting knife hovering close to our victim with the inverted trapezoid of the doner kebab behind the action.
The cunning plan was thwarted by the fact in our diminishing time we couldn't find an attractive doner, they all looked heavily consumed and even though we thought the meat was cut by a knife it's actually a shaver and not aesthetic enough for our needs.
We opt to return the leitmotif of the discarded red stiletto from the first murder, which was tricky to stage without incurring the wrath of the kebab shop owners by placing a shoe on a clean surface so we chose the less controversial stairs.
Before we set forth snapping we tried to come up with a suitable team name (something that potentially earns a vital five points) and first thought of 'Jack the Snapper'. On returning it was decided that we should instead tease the viewer with the caption of the final frame and go for 'tastes like chicken!'. Maybe this was an unwise decision as the team name out of context with images is beyond perplexing. The irony is that the winning team name was Jack the Snapper and our photographs only scored three points less than their winning score. Ah the benefit of hindsight! Perhaps we should have called ourselves 'the one that got away' instead.
As a final point I feel I should qualify the lack of quality of some of my team-mates' photographs on this post. This is a byproduct of uploading raw files onto my iPad for perusing and then manipulating them in BlogPress for your delectation. It seems some really didn't enjoy the experience!
- Posted using BlogPress from my iPad