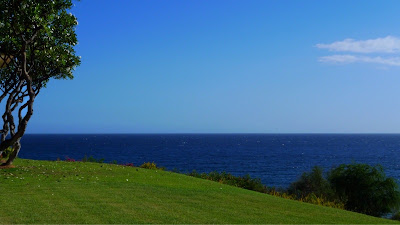 I fling open the French windows onto my little private terrace to admire this glorious view. The well tended lawn leading down to the azure sea, flanked by plumeria trees. How tough is that?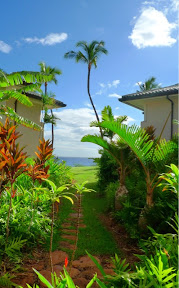 Twilight descended very quickly last night so I intend to explore the sumptuous grounds and particularly try and capture some of the vibrant flowers and lively koi I spotted around and in the ornamental ponds on the perfumed walk from the pool to my room.
The place is awash with ornamental pineapples (the final legacy of the world's once largest producers of pineapples), the official state flower hibiscus and the trees heavy with exotic plumeria flowers much loved by lei makers.
I'm almost spoilt for choice, the koi carp seemed delighted to pose for me and around each corner seems a new example of vibrant local flora.
- Posted using BlogPress from my iPad